Home > About Product > Material > NPS Application
NPS Application
NPS Application Parts
• For Car Parts
Our company is recognized for excellence to provide the optimized complex products of natural fibers, contents and additives which are reflected various requirements and high quality for car part, and we have expanded our eco-friendly field while collecting and recycling all scrap in production processes.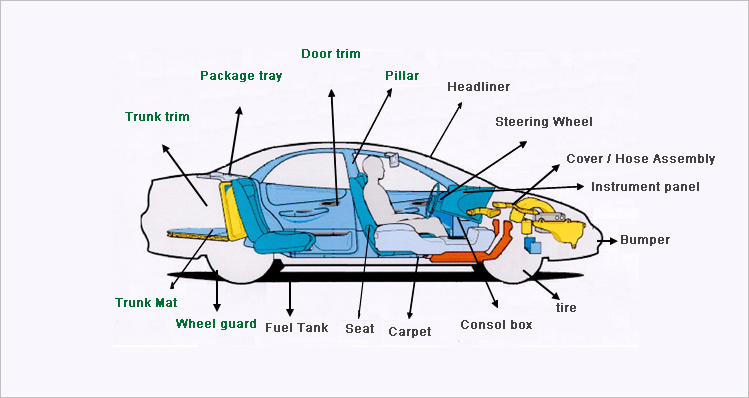 For Industrial Use
Type
Product and use

For molding panel

The new molding panel which has processed complex sheet - product name, NPS - of polypropylene and wood powder on panel surface to strengthen durability and smooth the surface, the economical molding panel which improved and supplemented the existing weak points.

For Plastic Door

- For Deco Door


PP deco sheet on NPS surface, the economical material for door which does not need to add extra surface material.



- For Inlay Door


Add print paper on NPS surface and surface processing, the product which supplemented the problem existing door are weak in water

Others

For Construction : Light partition, Partition, Floor, Ceiling, Etc.
For Landscaping : Deck, Siding, Etc.
Others: Food Container, Packaging, Etc.